---
BOB PARKER
I met Bob Parker the first time I came to Tulsa to meet Phil in July 1990. Phil had moved back to Tulsa in 1988 to be with his family and to resume his chemotherapy treatments.
Sometime in 1989 Phil started playing in an oldies band, The NOTIONS. In the band with Phil was Bob Parker on guitar and vocals and Jim Ziegler on bass and vocals. Also playing keyboards was David Tanner, one of Tulsa's finest. By the time I arrived in Tulsa David was no longer playing in the band full time.
In November of 1989 Phil told me he had started writing songs again with two of his good friends. We called them "the two Bobs"... Bob Parker and Bob Martin. The songs Phil wrote with Bob Parker were "She's Gonna Be Fine", "Three Little Words", "Love Is So Contagious" and "Easily Distracted". They recorded little demos of these songs, just guitar and drum machine. I still have the first cassette Phil sent me of his demos with the two Bobs. Two songs with each Bob. I was thrilled.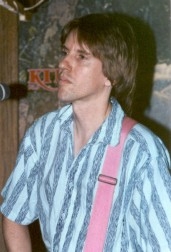 Bob
In late September (or maybe October) Phil and Bob Parker went to L.A. to record "She's Gonna Be Fine" with Richard Podolor. They also did 12 track recordings of "Love Is So Contagious", "Easily Distracted" and "Sin City" with one of Phil's longtime friends, record producer/drummer Pride Hutchison. A Tulsa boy, Pride had been the drummer for the last band Phil had in L.A. before moving back 'home' on 1988.
SO, during my first trip to Tulsa, the second day actually, Phil and the Notions had a gig at the Lakeview Supper Club in Langley, Oklahoma. Friday and Saturday night, I had cameras loaded and a cassette recorder. I taped the entire Saturday gig AND!!!! I got to play drums with the band and Phil sang "Twist And Shout" and "I Saw Her Standing There". You can imagine how thrilled I was . You can, cant you?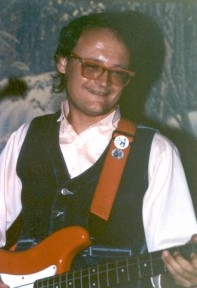 ZIG PHIL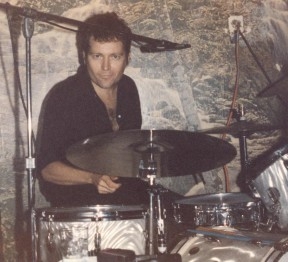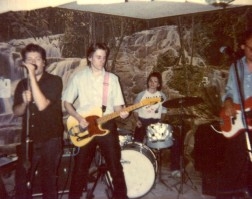 me on drums
---
In addition to recording demos with Bill, Dave Greg and Brandon in May and June 1993, Phil started recording a new version of "She's Gonna Be Fine" with Bill, Dave and Bob.