---
the DWIGHT TWILLEY band
According to Twilley legend, Dwight Twilley and Phil Seymour, who lived within blocks of each other and both attended Thomas A. Edison High School in Tulsa, Oklahoma, met at a Sunday matinee of A HARD DAYS NIGHT at the Boman Twin movie theater in 1964 or '65 or '67 or '69. You know how legends are.
(me, karen)
the story goes, they hit it off immediately and went back to Dwight's house that day and started writing and recording songs.
"They did little else for the next eight years".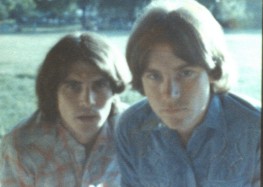 Phil's incredible vocals along with his tasteful drumming and bass playing were the perfect compliment to Dwight's unique songwriting style. Along with guitarist extaordinaire, Bill Pitcock IV, they set up their own 4 track studio above the Pitcock Electric Company and called it "THE SHOP".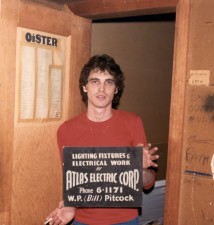 photo by Greg Roberson
Somewhere around 1969 they decided to go to Nashville but only got as far as Memphis where (more legend) they walked into the first recording studio they found and ... it just happened to be SUN RECORDS... where they met SAM PHILLIPS brother, Jerry. He sent them to meet Ray Harris, a Sun Records recording artist, and from there they went to Tupelo Mississippi where they spent alot of time with Harris getting their formal rock and roll AND "Elvis" education.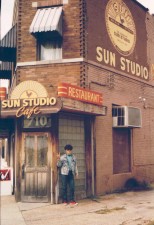 drummer Bill Padgett in Memphis
the legend continues with our boys in Los Angeles in '74 where they finally get a record deal with... SHELTER RECORDS... owned by Leon Russell and Denny Cordell and located in Tulsa, Oklahoma !!!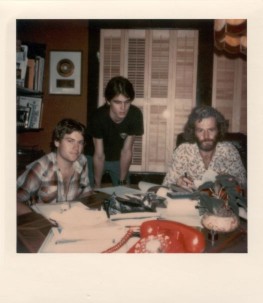 Phil, Dwight, Denny Cordell... CONTRACTS !!!
Dwight and Phil came back to Tulsa where they recorded their first song and biggest hit "IM ON FIRE" at Leon Russells CHURCH STUDIO on November 24, 1974.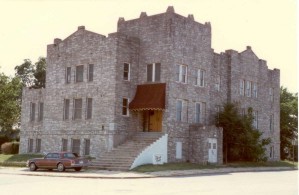 The Church Studio at 3rd and Trenton in Tulsa
The first single to be released was "Im On Fire" which made it to #16 on the national charts and got our boys on Dick Clarks AMERICAN BANDSTAND !!!
(does anybody have a photo of the boys on American Bandstand? send it to me!)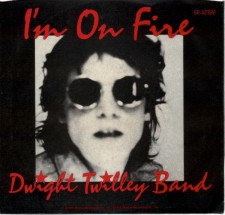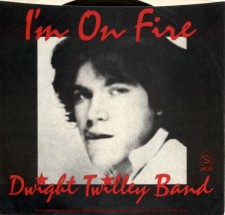 second single was "You Were So Warm" third single... "Could Be Love"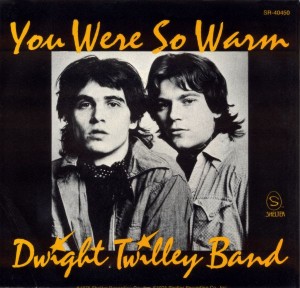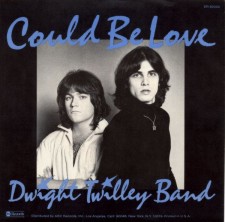 After way too much legal bunkenhooey from record companies falling apart and not being able to decide who owns the songs our boys had recorded , new deals were made and finally in 1976 SINCERELY, the album, was released !!!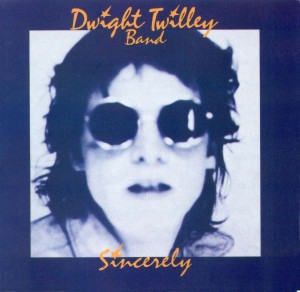 after much more legal bunkenhooey from record companies our boys recorded and released their second album, TWILLEY DONT MIND, this time on Arista Records in August 1977.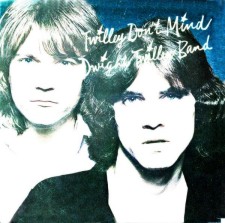 ( Ive got to find the other pic of this cover)
There were tours, an appearance on Don Kirchners Rock Concert, The Wacko Show (with Tom Petty 'playing' bass), and then... the band broke up.
but that part of our story will be continued...
---
---